Redesigning the marketing approach 
I joined Lumesse as the only Graphic Designer on a marketing team with more than twenty members, in my time here I designed themes for multiple marketing plans, each theme was developed in collaboration with a marketer, connecting the content with the design. I created assets for websites, emails, pdf white papers and ebooks, print brochures, event stands, and drove the hybrid branding when Lumesse was acquired by Saba. All content was translated into multiple languages.
I was able to influence the team to craft experiences through linked content with each campaign having a unique theme. This was proven to increase content downloads by 80%.
Knowing my designs would be translated into other languages, when designing the English version first, I left space on pages, kept font size above minimum and added more line spacing, this allowed me to more simply update designs with translated text. When working on games which require localisation, I use this knowledge to consider button labels and sizes to ensure all text can be translated with minimal design changes.
This whitepaper was designed for Lumesse. The GIF below was made for promotion on socials, using stop motion, then the text and smoke was added in Adobe After Effects. 
Future of Recruiting Whitepaper
This whitepaper was designed for Saba as a partnership with MetaShift. It reflects the futuristic ideas behind the content, whilst remaining people focused in imagery. The different brand colours are used to separate the different sections.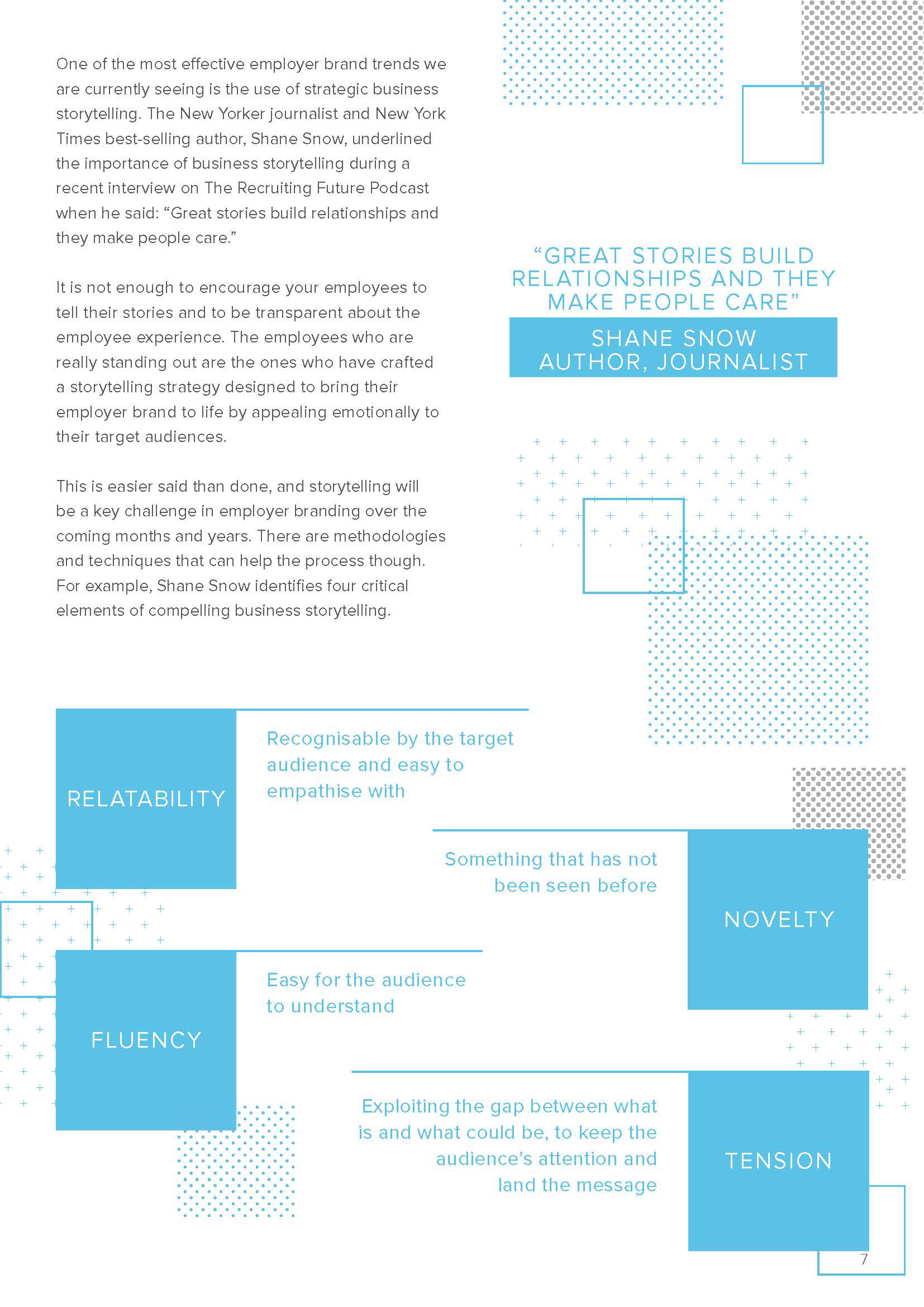 I designed and illustrated this ebook in Illustrator, Photoshop and InDesign.
Hiring and Beyond was an infographic targeting current customers of Lumesse to encourage them to use more of our solutions. I interpreted the title as space themed, which became the concept that the campaign was designed around. This graphic was reproduced in both French and German.